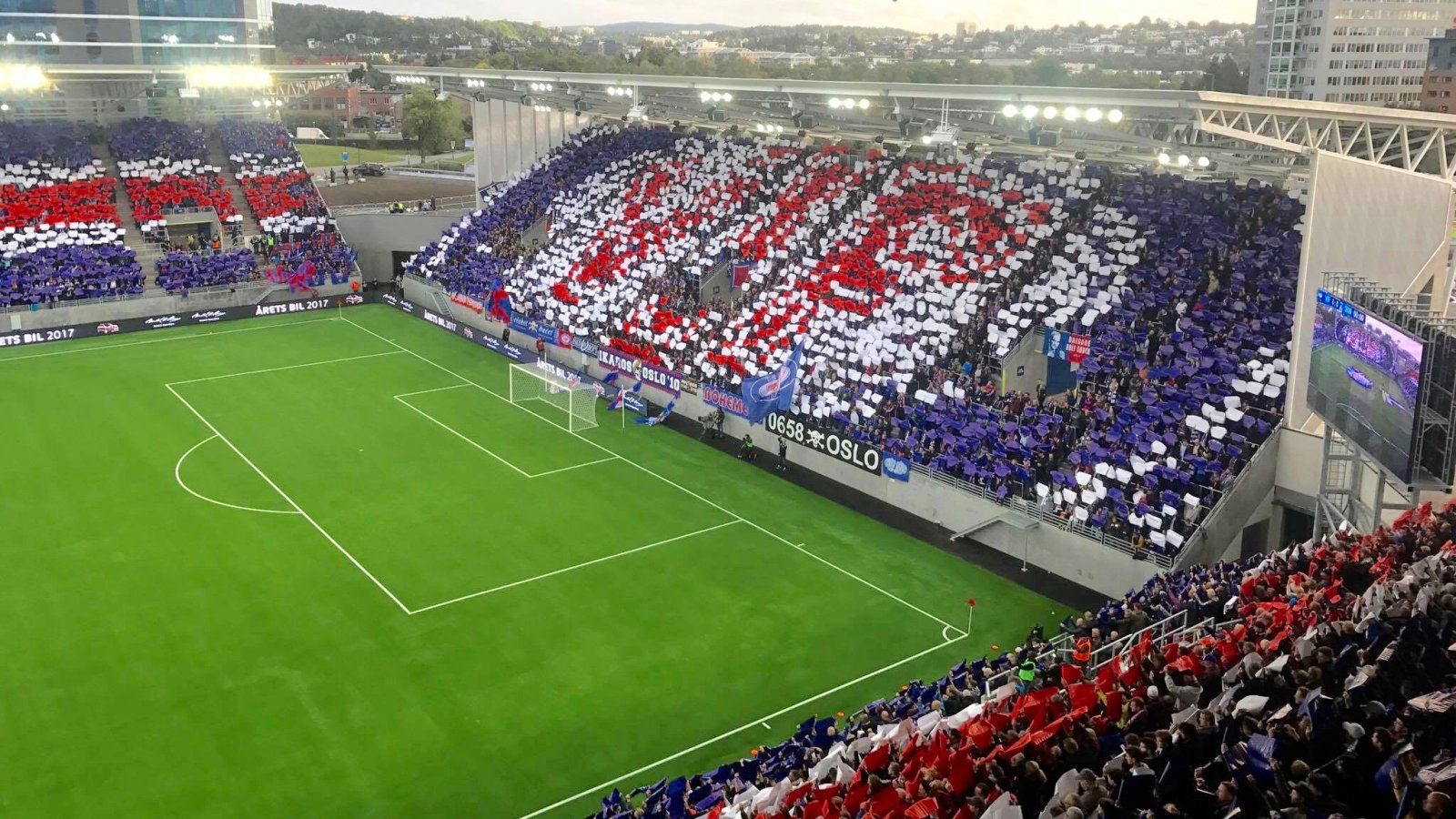 Facts and figures about Intility Arena
After 104 years moving around in Oslo, Vålerenga finally got their own stadium in 2017. Video
Ground facts
Year built: 2015-2017
Seating capacity: 16.555
VIP-seating: 1452
Record attendance: 17.011
Pitch size: 105 X 68 meters
Oversoil heating: Yes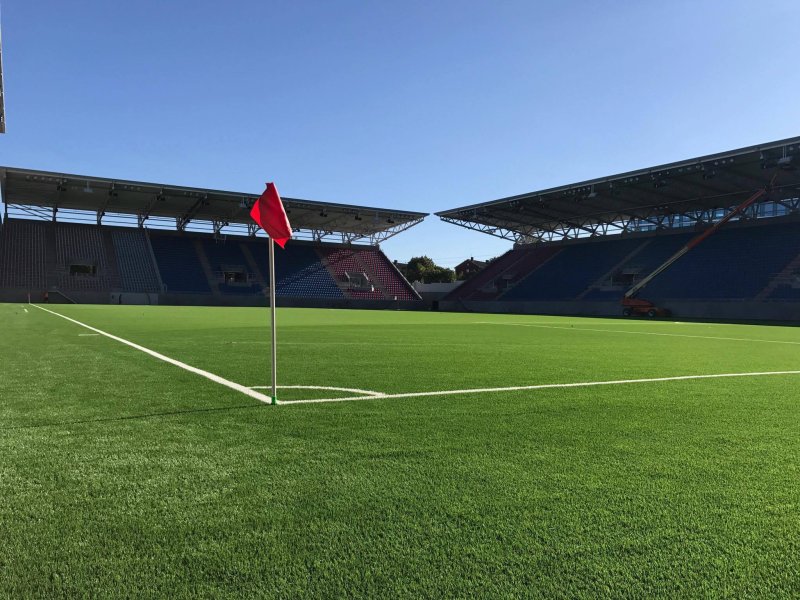 Address
Innspurten 16 A, 0663 Oslo, Norway
Directions to the stadium
The stadium is located at Helsfyr, Valle, and we highly recommend our visitors to travel by bus or subway as the stations are located near the stadium.
Metro line 1, 2, 3 and 4 to Helsfyr. It will take about 10 minutes to walk to the stadium.
In addition to the metro, the bus connection to Valle is also very good, where 19 different buses from Oslo stop at Grenseveien, Teisenkrysset or Valle Hovin.
Buses that stop at Helsfyr station, Teisenkrysset, Grenseveien or Valle Hovin are: Bus No. 21, 23, 24, 28, 37, 66, 68, 76, 95, 100,110, 300, 330, 352, 412, 415, 417, 422, 431. In addition, most buses coming from north of Oslo stop at Teisenkrysset and Helsfyr, including the airport buses.
Public transport map:
We will recommend you to use the website: www.ruter.no or app "ruter reise" for optional planning to the stadium.
FIFA TV made a spesial segment on the opening of Intility Arena in 2017. Watch the feature in the video below: